The United Nations human rights chief and American whistleblower Edward Snowden are calling for an end to government surveillance of users amid reports of yet another state-sponsored espionage scandal involving Israeli spyware companies.
It was revealed early Monday that Pegasus hacking spyware, sold by the notorious Israeli firm #NSO Group, is being actively used by government clients around the world to violate the human rights of activists, journalists, and politicians as well as ordinary people.
The effort to uncover the hacking campaign was coordinated by Paris-based Forbidden Stories, with the technical support of Amnesty International. Together, they were able to lead an investigation by 80 journalists from 17 media organizations across 10 countries into the leak of 50,000 phone numbers of potential targets of authoritarian governments.
U.N. High Commissioner for Human Rights Michelle #Bachelet described the revelations as "extremely alarming."
She said the data confirmed "some of the worst fears about the potential misuse of surveillance technology to illegally undermine people's human rights."
She said the use of such spyware by governments has in many cases led to arrest, intimidation, and even death of some journalists and human rights activists.
Bachelet said governments should only use tools like the Israeli spyware Pegasus "in the context of investigations into serious crimes and grave security threats."
"If the recent allegations about the use of Pegasus are even partly true, then that red line has been crossed again and again with total impunity."
"Governments should immediately cease their own use of surveillance technologies in ways that violate human rights," she added, "and should take concrete actions to protect against such invasions of privacy by regulating the distribution, use, and export of surveillance technology created by others."
Spyware like Pegasus shouldn't exist: Snowden
Meanwhile, #Snowden—who has lived a secret life in assylum in Russia since exposing the U.S. government's mass surveillance in 2013—said companies like the Israeli NSO should be banned.
"This is an industry that should not exist," Snowden told the newspaper, which is part of the investigation. "The NSO Group is only one company of many—and if one company smells this bad, what's happening with all the others?"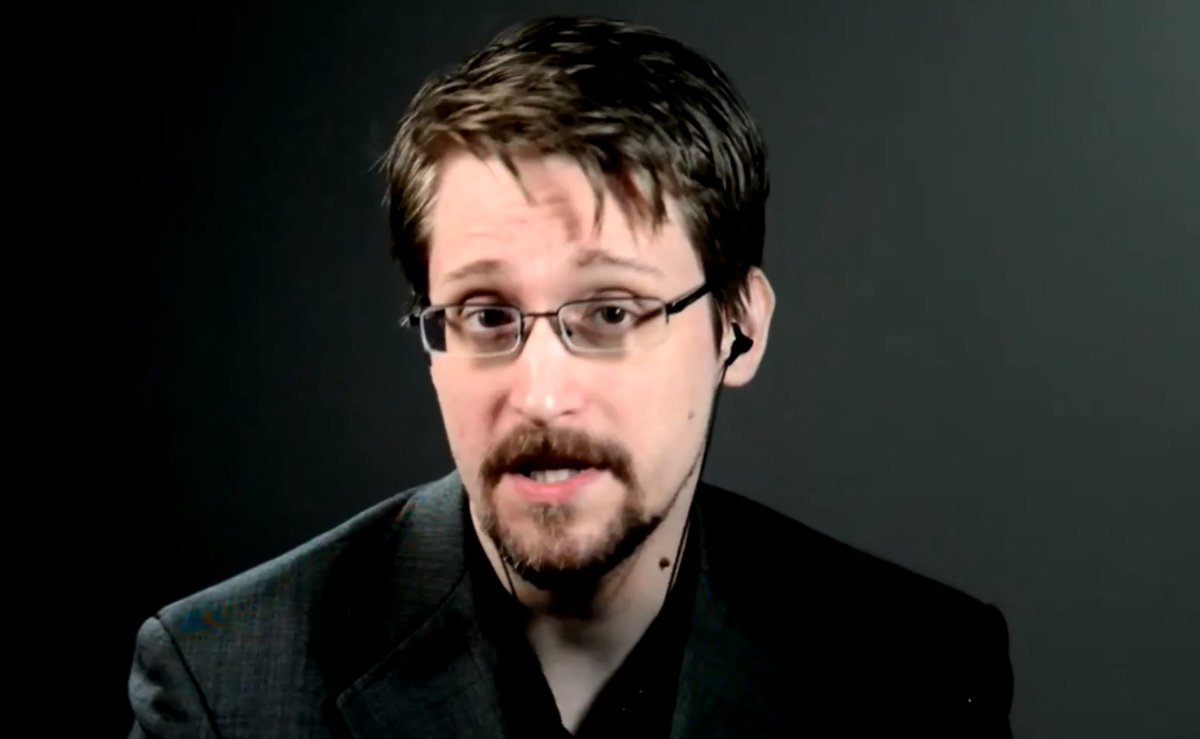 He said the #Pegasus project shows that "the NSO Group is really representative of a new malware market, where this is a for-profit business."
"The only reason NSO is doing this is not to save the world, it's to make money."
The NSO Group said that it "firmly denies false claims made in your report, many of which are uncorroborated theories that raise serious doubts about the reliability of your sources, as well as the basis of your story."
It was recently revealed that #Candiru, another Israeli hacker-for-hire company has been providing government clients across the world with services that allow them to spy on their citizens.