Human Lives Human Rights: A supporter of the opposition Citizens Coalition for Change (CCC), Godfrey Karembera, who is affectionately known as Madibaba veShanduko, was allegedly severely beaten up by the police in Zimbabwe's capital, Harare.
CCC spokesperson, Fadzayi Mahere, released a video in a tweet showing Karembera with wounds on his back and breathing heavily following the assault.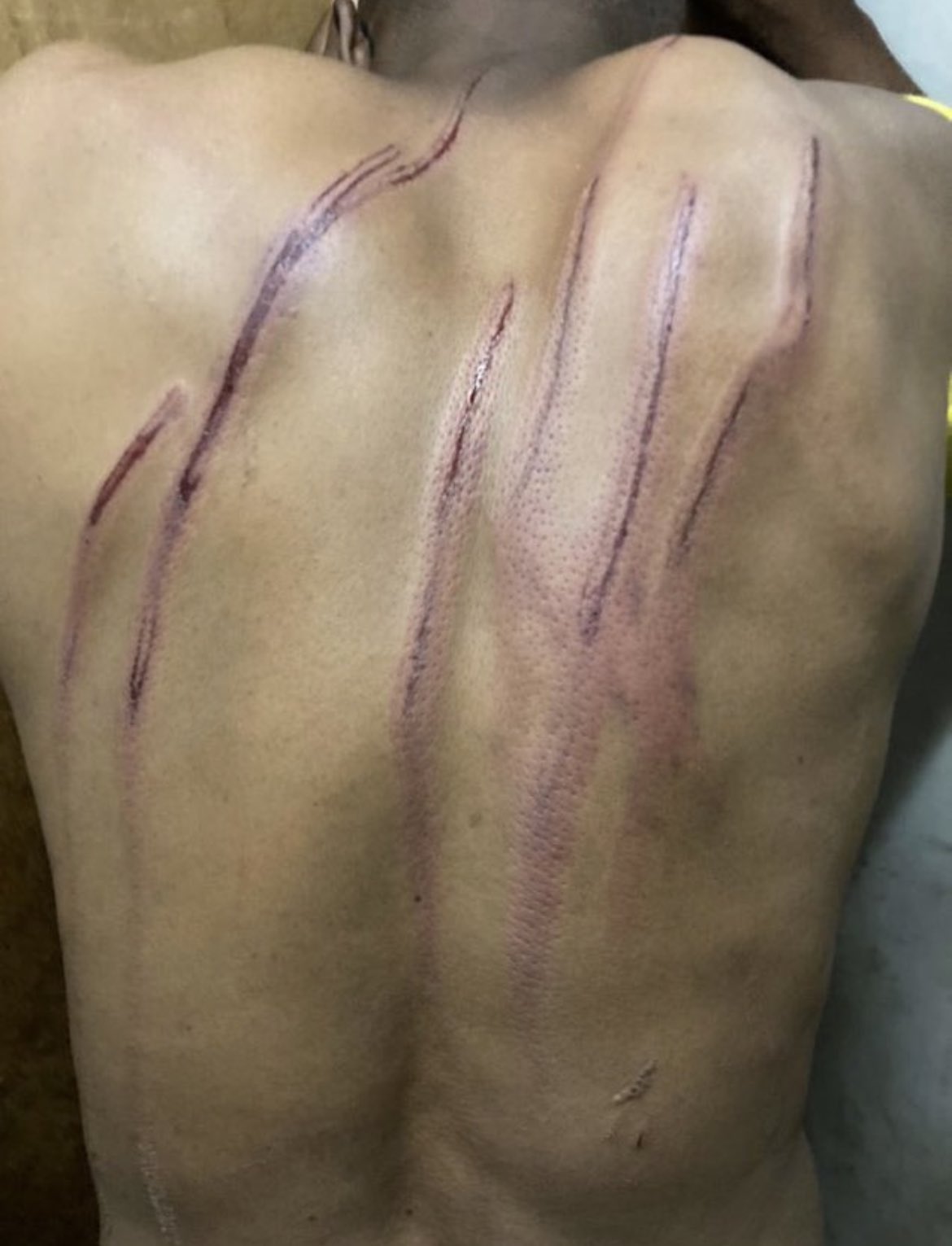 Mahere said, "This video shows the deep cuts sustained by Madzibaba Shanduko earlier today when he was beaten by @ZimbabwePolice in town for wearing yellow. After beating him up, they arrested him for 'disorderly conduct'. He is in pain."
In a tweet, Zimbabwe's Ministry of Information said, "We have seen allegations of someone being ill-treated in Police custody. Facts are currently being gathered and once information becomes available, it will be released to the public."
In her response to this tweet, Mahere noted that "this is our member Madzibaba veShanduko who's been badly assaulted on his back by the @ZimbabwePolice for wearing his yellow regalia.
The continued violence & harrassment against our members by the regime in Harare through @ZimbabwePolice & ZANUPF thugs must be stopped now."
Meanwhile, the rights groups say that this brutal and vicious assault against Godfrey Karembera is meant to intimidate political opposition supporters in Zimbabwe ahead of the upcoming by-elections. This attack is a chilling reminder of the country's history of unlawful use of force by police around elections.
It sends a message to supporters of the opposition that they will pay a price for aligning with the political party of their choice.
The police in question must be investigated and those found responsible must be brought to justice.
It must be noted that on 27 February, a gang appeared at Mbizo 4 shopping centre in Kwekwe, to stop the CCC from holding a political rally.
The gang allegedly used not only machetes but also beer bottles, iron bars, spears and bricks to attack supporters while Nelson Chamisa, the leader of the CCC, was giving a speech. At least 1 person died and 17 were injured.